One of the unique aspects of rugby is the constant news of transfers and likely rumors that arise between the different teams.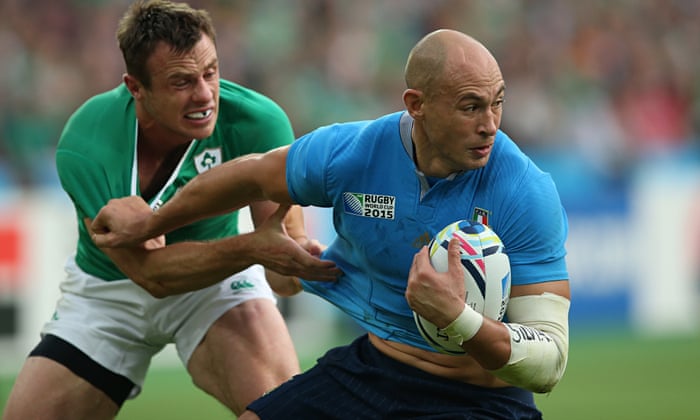 There is a latest rumor doing the rounds as to Sergio Parisse considering a transfer to Gloucester. The renowned Italy star player, considered to be one of the best number eight players in world rugby, might be on the radar of Gloucester as he faces an uncertain future with the French club Stade Francais where he currently is a member.
Even though he is thirty three years of age, there is much going for him and his talent is eyed by different teams. There was a merger, being proposed between Racing 92 and Stade Francais but it fell through. Hence, many of the members of the 2015 champions' club might be forced to move out. As a result, some of the star players might become available for being picked up by other teams. The Rugby Paper stated that Sergio Parisse might be considered by Gloucester. Many feel that Gloucester will certainly strengthen their position if they are able to add Parisse to their team.
Parisse has been from Italy's team that struggled to make a mark, but Parisse has showcased potential as he scored in fifteen tries among 126 test matches. He also has good leadership qualities that he has exhibited in many games. Many people however feel that Parisse might not be offered the move as he is already in his thirties as well as not English.
Gloucester currently has its positions well stocked and they have a preference to sign on domestic players who are younger. That would leave Sergio available for others and any team that picks up this man will surely benefit from his years of experience and superior scoring abilities that he has showcased many times.